What is Extracorporeal Shockwave Therapy?
Extracorporeal Shockwave Therapy (ESWT) uses high frequency acoustical waves, providing a breakthrough treatment for men seeking better erections and improved sexual performance. As men age, the likelihood of experiencing difficulties in the bedroom increases. By age 40, nearly 40% of men experience some performance issues, and that continues to go up about 10% each year, so by age 60 nearly 6 out of 10 men will experience Erectile Dysfunction (ED). During the aging process, blood vessels in the penis can deteriorate and become blocked, causing decreased blood flow, which can lead to ED. Blood flow is essential for an erection. With ESWT, men can experience greater blood flow as the treatment's acoustic waves are thought to assist with vascular health and regeneration, allowing for a fuller, longer-lasting erection, and thus better sexual experience.
Like all therapies, individual results to ESWT treatment may vary. And, in some cases, ESWT provides the most desired outcome when used in combination with other therapies, like oral medications. Throughout the studies we've reviewed on ESWT, only minor irritation, bruising, or burst blood vessels have been reported, and the treatment actually allowed for some regeneration so that men could experience greater erections for several months, if not years, following treatment. Contact us today to find out how our shock wave treatment plan could help you take back your sex life.
ESWT is surgery free, non-invasive, and drug free.
What are the benefits of ESWT?
By encouraging natural processes of regeneration with acoustic waves, ESWT may help to improve blood flow to the penis and offers men these benefits:
– Drug Free
– Non-invasive
– Surgery free
– May Improve blood flow
– May Improve Erection Quality
– May provide Harder and More Full Erections
– May Improve Sexual Performance
– May Improve Sensitivity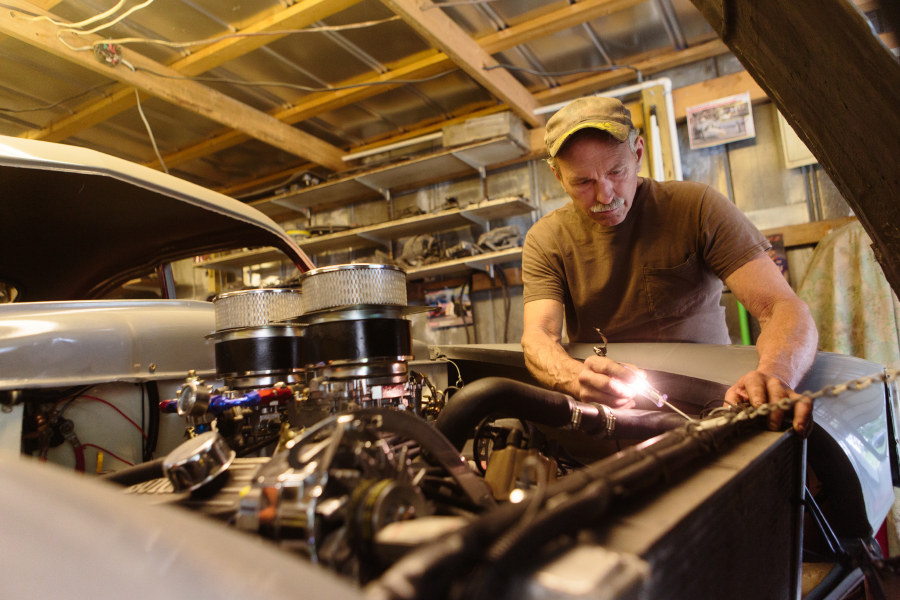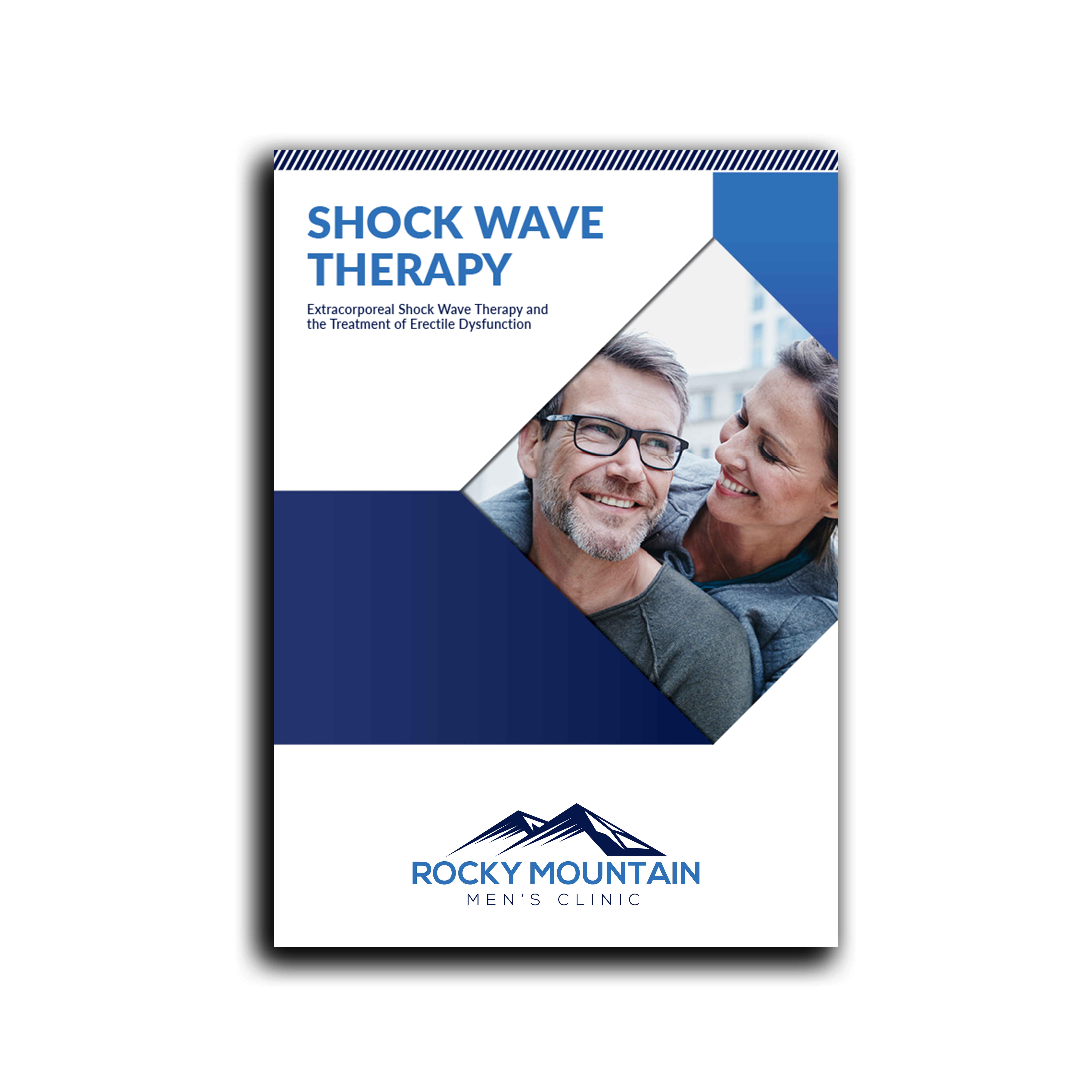 Learn more about shockwave therapy with our free special report!
ESWT treatments generally take 30 minutes or so.
How does ESWT work?
Erectile Dysfunction (ED) affects nearly 40% of men over the age of 40, and worsens as we age. By age 70, around 70% of men will experience some ED symptoms. ED is a common condition characterized by the inability to develop or maintain an erection during sexual activity.
Extracorporeal Shockwave Therapy (ESWT) uses high frequency acoustical waves therapy that when applied to the male genitals helps in repairing existing blood vessels and stimulates the growth of new ones. The resulting improved blood flow helps any man, not only those with ED, to obtain stronger and more sustainable erections. A meta-analysis published by The Journal of Sexual Medicine took seven controlled, randomized trials totaling in 602 patients and reported an average improvement in erection quality by the participants. (J Sex Med. 2017 Jan;14(1):27-35)
A 2013 study by members of the Neuro-Urology Unit from Rambam Medical Center and Rappaport Faculty of Medicine also found a majority of their participants reporting improved erection quality following ESWT treatment. (Ther Adv Urol. 2013 Apr; 5(2): 95 99.)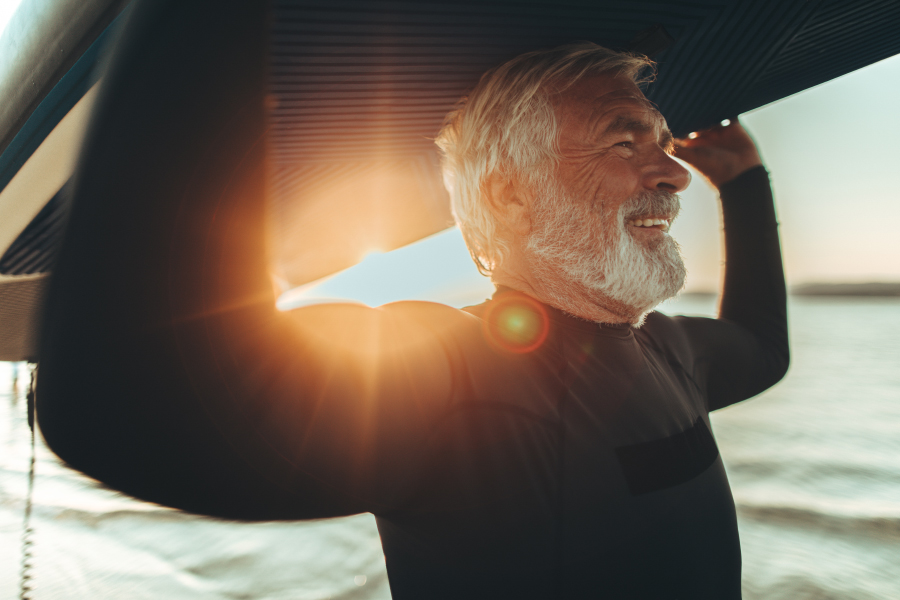 Research shows that ESWT increases erection quality scores
Frequently Asked Questions
Does the procedure require drugs, injections, or surgery?
No. ESWT is surgery free, non-invasive, and drug free.
How long does a treatment take?
Treatments generally take 30 minutes or so. We generally plan for a 45-minute office visit for each treatment session to allow for set-up and any provider interaction.
How many treatments will I need?
Depending on your medical situation, we recommend 12 treatments based on the studies that we've reviewed. However, some patients may see benefit from as low as six treatments. Individual results to treatment may vary, so some patients may require multiple treatments.
Are the effects temporary?
Depending on the severity of the condition, studies show that some patients' benefits have lasted up to two years, and some require ongoing treatment.
Is it safe?
Based on the studies that we've reviewed, ESWT is a safe therapy used to improve blood flow, which is a root cause for erectile dysfunction. Throughout the literature on shockwave therapy for ED and Peyronie's Disease, no significant adverse events have been reported beyond minor irritation or bruising.
Is ESWT right for me?
ESWT has helped many men regain their sex lives. It's an ED treatment that continues to help many men achieve greater erections and more fulfilling sexual experiences. Consult one of our specialists to evaluate your particular situation to see if you are a candidate for ESWT.
A few words from some great men…
"The team at RMMC changed my life. I have way more energy and vigor. It's amazing."
-Kim S.
"The folks at RMMC are professional, capable, and excellent to deal with."
-Colt H.
"This issue affected everything in my love life. Thank you RMMC for restoring what was missing in my relationship!"
-Greg G..
"I never thought things could be this good at 60, but they are! RMMC did everything they said they would, and more."
-Garrett S.
"I'm back to being me again. At age 46, I was tired with no energy. RMMC fixed that and I feel like I'm 29 again!"
-Brad R.
"I'm continually amazed how RMMC has changed my life. I feel like a new man mentally and emotionally. It's fantastic!"
-Chad A..
This web site is for informational purposes only and is not designed to provide medical advice. All information presented is intended for informational purposes only and not for the purpose of rendering medical advice. Statements made on this website have not been evaluated by the Food and Drug Administration. The information contained herein is not intended to diagnose, treat, cure, or prevent any disease. An individual patient's results to the treatments described in this webiste may vary. Do not rely on this web site to diagnose or treat any medical condition. If you have a medical emergency, call emergency services, your doctor, and/or go to a hospital immediately. BY ACCESSING AND USING THIS WEB SITE, YOU ACKNOWLEDGE THAT YOU HAVE FULLY READ AND AGREE TO ACCEPT EACH OF THE TERMS OF USE SET FORTH HEREIN.