What is IntraPulse?
IntraPulse is an innovative series of treatment protocols built around ESWT technologies that, in our experience, give patients better results than ESWT alone. Flexibility is key when it comes to developing treatment methods for Erectile Dysfunction as there are many differing causes of ED. In our extensive experience performing these procedures, we noted that some patients were not getting the desired result from ESWT alone. This is also consistent with the findings of a number of studies that demonstrate that ESWT as a singular treatment might not provide the optimal results that a patient may be looking for.
Before we talk more about IntraPulse, however, you need to understand what ESWT is and what some of the "claims" mean in terms of actually treating ED.
ESWT is surgery free, non-invasive, and drug free.
ESWT can help improve erection quality.
While this is generally a true statement, it doesn't tell the whole story. ESWT works by using high frequency acoustical waves as a way to activate the body's own healing process and help it to generate better blood flow in the affected area. A simple way to imagine how it works is picturing how we break our muscles down through exercise so that they can build themselves back up with greater strength and better blood flow. Although the actual process is far different, it is good for visualizing how ESWT works. Beyond this, ESWT treatments may even help the body to create more blood-vessel pathways as it regenerates between sessions and help maintain results for extended periods of time.
Now, there are some out there who claim that ESWT alone is successful in improving ED symptoms in as many as 76% of patients treated. This sounds great. But we must consider what "success" actually means in the context of that claim. While it might be true that a significant number of men experienced some sort of improvement with their ED symptoms, that improvement doesn't equate to much if the improvement was only a small increase from severe ED to moderately severe ED. Their situation may have improved, but not enough to allow them to have satisfying sex.
Statistics are easy to call out from studies to give men hope that ESWT is the golden ticket to eliminating their ED, but we have to look at the objective of the studies and create a tangible benchmark to reach for those statistics to carry applicable weight. In this case, the objective of the study cited above was to ascertain whether ESWT can successfully treat erectile dysfunction – which it did in a good percentage of men. But, that study did nothing to address whether this "success" resulted in the ability to have satisfactory sexual encounters, which is the benchmark we should be trying to create. To us, a positive difference doesn't mean much unless that difference is significant enough for our patient to achieve the results they need for true satisfaction.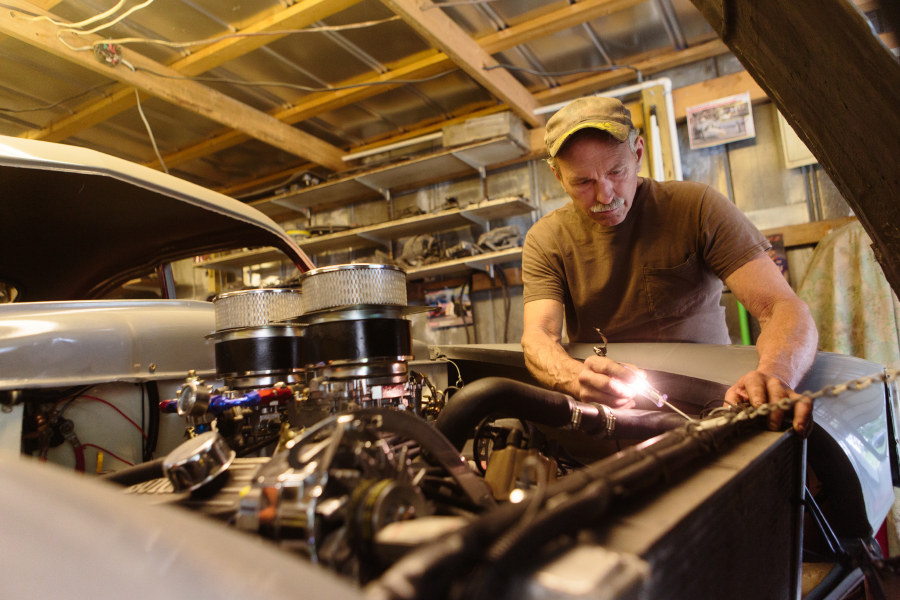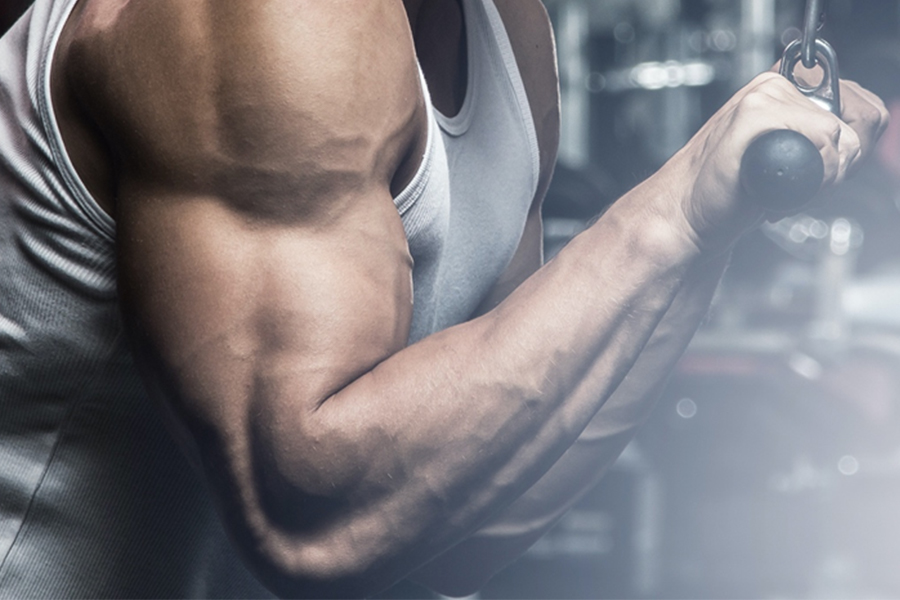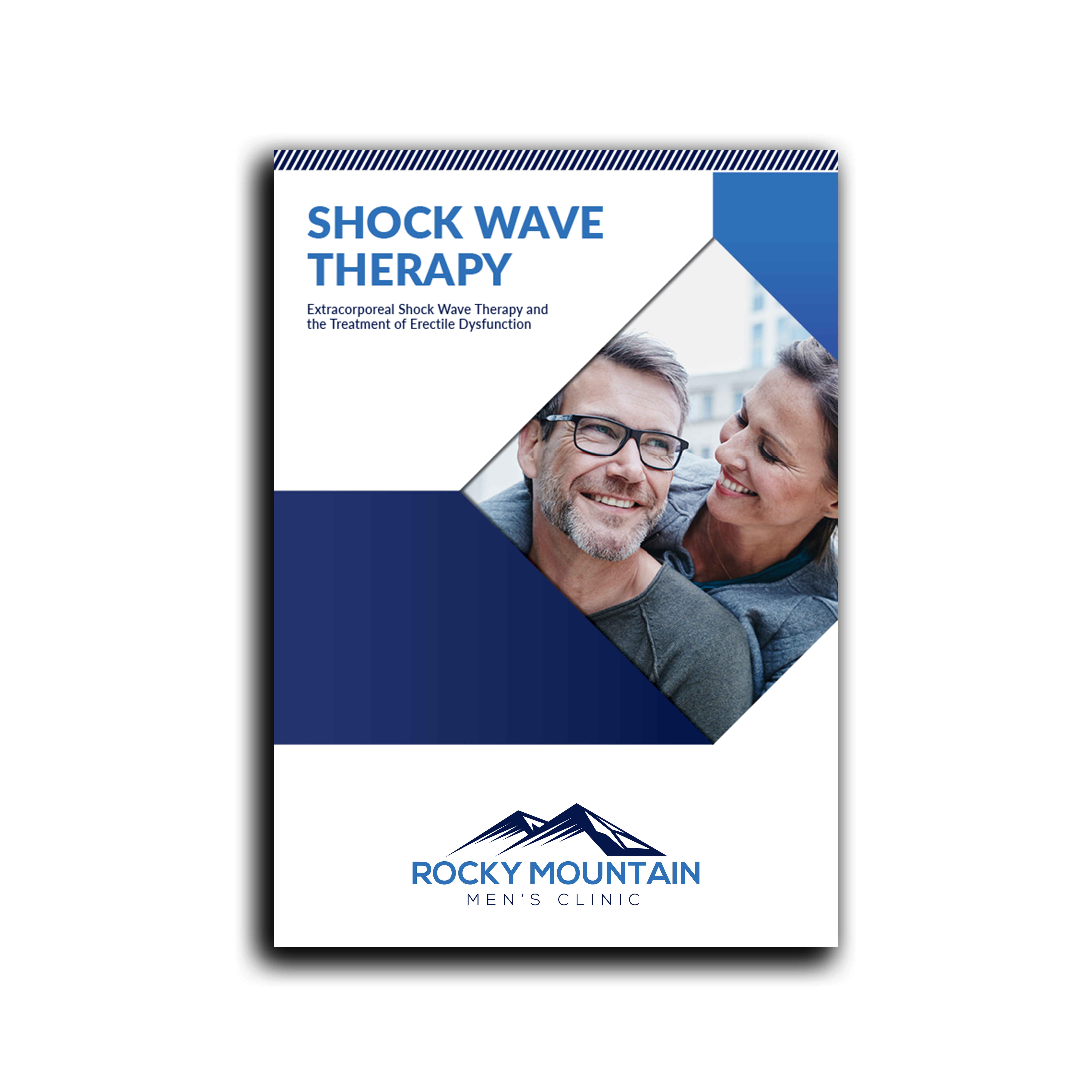 Learn more about shockwave therapy with our free special report!
ESWT treatments generally take 30 minutes or so.
The truth of ED.
As men age, the likelihood of experiencing difficulties in the bedroom increases. By age 40, nearly 40% of men experience some performance issues, and that continues to go up by about 10% each year. So, by age 60, nearly 6 out of 10 men will experience Erectile Dysfunction. During the aging process, blood vessels in the penis can deteriorate, causing decreased blood flow, which can lead to ED. However, in many cases, changes in blood flow aren't the only factors that might be contributing to the symptoms of erectile dysfunction. Everything from diet to drinking and smoking habits, exercise regimens, blood pressure, and testosterone levels can all play a role in men experiencing ED. Often, there's a combination of elements at play that should all be addressed to achieve the desired outcomes for each, individual patient.
This is why claims that "ESWT is 'successful' in X% of men treated" should be used with great care and included with proper context so that marketing never takes priority over quality. Like all therapies, individual results to ESWT treatment may vary, and while the claims may lead you to believe that it will give you the results you desire most of the time, in our experience, this just isn't true.
Because of this, there may be a need to include or customize the treatment protocols so that we can accomplish our ultimate objective, which is to help men experience their desired level of performance in the bedroom.
This is why we created IntraPulse. It combines ESWT with other treatments and treatment protocols to give a better result for our patients. Contact us today to find out how IntraPulse can help you take back your sex life.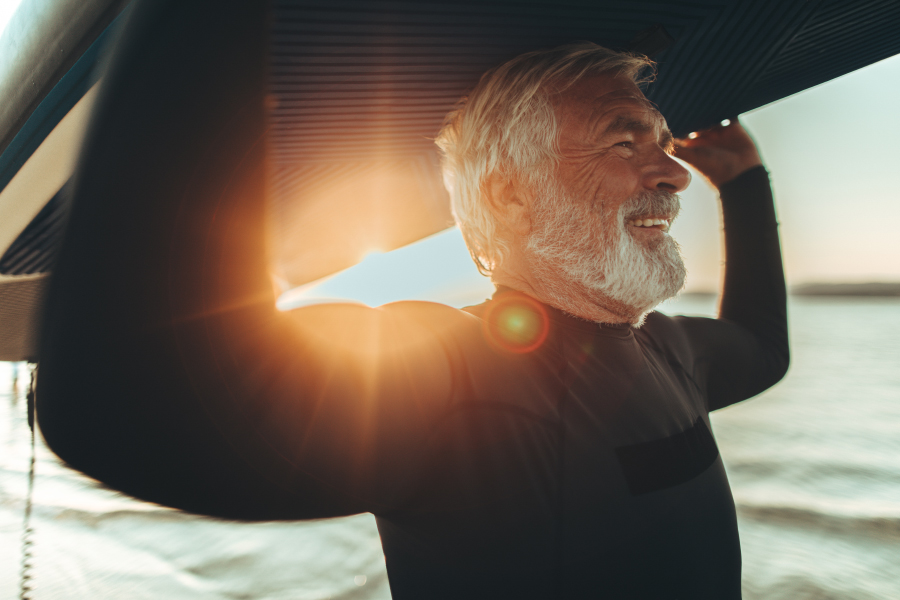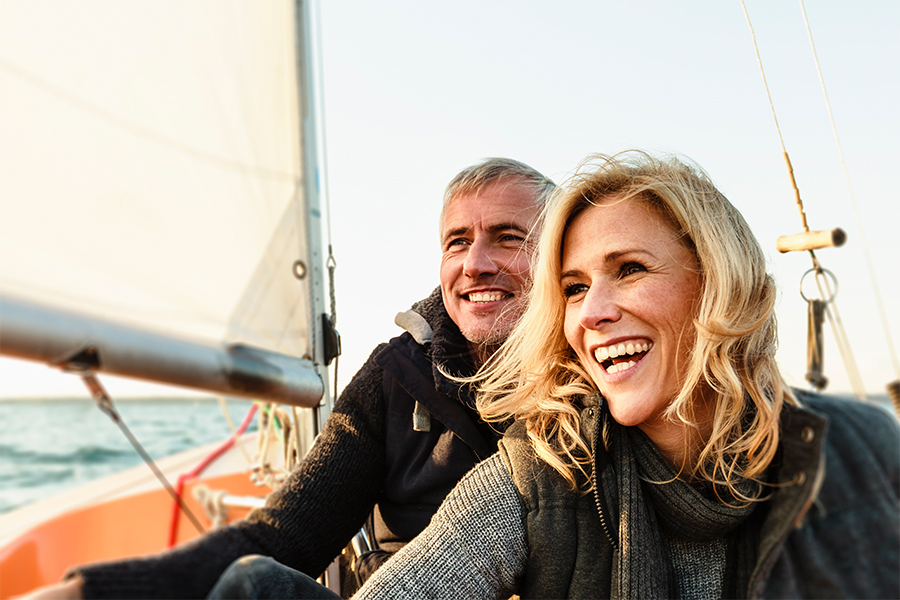 Research shows that ESWT increases erection quality scores
Frequently Asked Questions
What is IntraPulse?
IntraPulse is a customizable system that uses ESWT technologies as its foundation in tandem with other individualized treatment options. Below is a selection of Questions and Answers regarding both ESWT and IntraPulse.
What are the benefits of IntraPulse?
IntraPulse protocols use a multi-dimensional approach based around ESWT that is tailored to each patient's specific set of needs. The ESWT works to improve blood flow to the penis and catalyze vascular regeneration, while other treatment modalities can be added on to address any underlying factors that might also have contributing effects. By using these custom protocols offered by IntraPulse, men can see a significant boost to their performance, erection quality, and general satisfaction in the bedroom.
How long do the treatments take?
The ESWT treatments included with IntraPulse generally last about 30 minutes.
How does ESWT work?
Extracorporeal Shockwave Therapy (ESWT) uses high frequency acoustical waves that, when applied to the male genitals, helps in repairing existing blood vessels and stimulates the growth of new ones. The resulting, improved blood flow helps any man, not only those with ED, to obtain stronger and more sustainable erections.
How is IntraPulse different than ESWT?
Through the flexibility offered by having many available treatment options, a far more broad-based solution set tailored to each individual's needs can be created. This innovative set of protocols can maximize the benefits gained from ESWT sessions and expand the results to give men highly effective outcomes that translate into giving most men the high-quality performance, confidence, and results they're looking for.
How effective is ESWT?
Studies Show That ESWT increases erection quality scores but is not a one-size-fits-all treatment.
A meta-analysis published by The Journal of Sexual Medicine took seven controlled, randomized trials totaling in 602 patients and reported an average improvement in erection quality by the participants that received ESWT. (J Sex Med. 2017 Jan;14(1):27-35)
A 2013 study by members of the Neuro-Urology Unit from Rambam Medical Center and Rappaport Faculty of Medicine also found a majority of their participants reporting improved erection quality following ESWT treatment. (Ther Adv Urol. 2013 Apr; 5(2): 95 99.)
While the data contained in these studies is certainly compelling, it lacks the quantifying information of whether these increases were sufficient for men to see appreciable effects in their sexual interactions. Naturally, this information is far more important and ultimately what we're after as the leading providers of treatment for men's sexual health. In a nutshell, patient interaction drives our methodology as we are focused on outcome-based results and not ambiguous statistics.
How effective is IntraPulse?
Based on the implementation of the IntraPulse protocols and using our methodologies, we have found that these combinative therapies can give the desired result in as high as 9 out of 10 cases. Of course, each individuals' medical situation is different, and these results can vary.
Does IntraPulse require drugs, injections, or surgery?
IntraPulse includes a complete range of different treatment options that are based on each patient's individual needs. This multidimensional approach may only require ESWT or it may require additional treatment methods – which could mean oral medications, injected medications, surgical procedures, or a combination thereof – to reach that ideal outcome for each, individual patient.
How long does an ESWT treatment take?
Treatments generally take 30 minutes or so. We like to plan for a 45-minute office visit for each treatment session in order to allow for set-up and any provider interaction, as well as for any additional therapies outlined in your broader treatment plan.
How many treatments will I need?
This will depend on your personal needs. As time goes on, factors that result in your ED symptoms may change, so IntraPulse is designed to address those changes as you need it to make sure you maintain your own performance standards.
Are the effects temporary?
It really is a case-by-case basis. Everyone is different, so the length of time where treatments are still effective are too ambiguous to be able to give a definitive answer.
Is ESWT safe?
Based on the studies that we've reviewed, ESWT is a safe therapy used to improve blood flow, which can be a root cause for erectile dysfunction. Throughout the literature on ESWT for ED and Peyronie's Disease, no significant adverse events have been reported beyond minor irritation or bruising.
Is IntraPulse right for me?
ESWT alone has definitely helped men regain their sex lives. But in our experience, far more men can be helped with IntraPulse. By leveraging this technology and combining it into a full-spectrum series of treatment methodologies, we're able to offer a solution that is able to help a far greater number of men and maximize their results. IntraPulse is an ED treatment plan that helps men achieve much higher quality erections and more fulfilling sexual experiences. Consult one of our licensed providers to evaluate your particular situation to see if you are a candidate for IntraPulse.
A few words from some great men…
"The team at RMMC changed my life. I have way more energy and vigor. It's amazing."
-Kim S.
"The folks at RMMC are professional, capable, and excellent to deal with."
-Colt H.
"This issue affected everything in my love life. Thank you RMMC for restoring what was missing in my relationship!"
-Greg G..
"I never thought things could be this good at 60, but they are! RMMC did everything they said they would, and more."
-Garrett S.
"I'm back to being me again. At age 46, I was tired with no energy. RMMC fixed that and I feel like I'm 29 again!"
-Brad R.
"I'm continually amazed how RMMC has changed my life. I feel like a new man mentally and emotionally. It's fantastic!"
-Chad A..