What is Extracorporeal Shockwave Therapy (ESWT)
ESWT works by using high frequency acoustical waves as a way to activate the body's own healing process and help it to generate better blood flow in the affected area. A simple way to imagine how it works is picturing how we break our muscles down through exercise so that they can build themselves back up with greater strength and better blood flow. Although the actual process is far different, it is good for visualizing how ESWT works. Beyond this, ESWT treatments may even help the body to create more blood-vessel pathways as it regenerates between sessions and help maintain results for extended periods of time.
Want to find out more? Contact Us today and be sure to ask about our $99 Shockwave Program*.
The Truth about ESWT
Some claims about the efficacy of ESWT can be misleading.
In men's sexual health, there are several statistics circulating that tout success rates of 75%, even 90%, for men utilizing Extracorporeal Shockwave Therapy (ESWT). But what does "success" really mean? Numerous men's clinics and other ESWT providers are using percentages like these to make unfounded or manipulative claims that lead men to believe that ESWT alone will enable them to experience sexual intercourse.
They're taking real numbers from studies and leaving out any context. Success in these studies refers to a self-reported improvement in erectile function, which could mean penetration and completion; however, in many cases, it's more likely to mean helping the man reach a physical state that enables effective use of medication when other therapies didn't work before.
Shockwave Alone Can Leave You Disappointed with Your Results
Shockwave as a standalone treatment can lead to you spending a lot of money, without the ability to get a refund, all while not meeting your expectations. And it is for this very reason that, here at Rocky Mountain Men's Clinic, we've implemented a $99 Shockwave Program*.
Because the truth of the matter is this: just as no two relationships are alike… no single ED treatment works for everyone. Which is why we offer a number of combinative treatments that, in our experience, are far more effective — and less expensive — than clinics that provide Shockwave treatments alone. But even more than this, our ED solutions are personalized to your unique medical situation and truly effective in most cases.
You can reclaim your sex life. And we can help you perform like you haven't in years.
$99 Shockwave Program
ESWT is a surgery free, non-invasive, and drug free treatment.
Get in touch with us today to learn more about our $99 Shockwave Program.
The International Index for Erectile Function (IIEF) or Sexual Health Inventory for Men (SHIM)
When talking about the use and effectiveness of ESWT, it's critical that men start with a healthy understanding of their current situation. The best way to do this is by taking an IIEF or SHIM assessment – a self-reported examination of an individual's erectile function. Once a man has identified his IIEF/SHIM level, he can then work with a licensed medical provider to determine the best treatment(s) for his condition, which could definitely include ESWT.
In the studies noted below, the success rates provided are accurate. Experiencing a five-point improvement in a man's IIEF score is significant, even life-changing. But, results will more than likely vary depending on a man's starting IIEF result. In other words, a man starting with more mild forms of ED is more likely to see greater success than a man starting with severe or even moderate ED. However, a man with more severe forms of ED may still experience enough benefit from ESWT that augmenting with oral medications or other therapies could could help him achieve meaningful sexual performance again.
In these studies (Study 1 & Study 2), a percentage of men with mild to moderate ED were able to achieve erections without medication. A percentage of men with moderate to severe ED, that did not respond to oral medication, were able to achieve an erection with the use of oral medications.
Want to find out if you could benefit from an ED consultation? Click the button below to take the IIEF ED Assessment. And be sure to inquire about our $99 Shockwave Program*.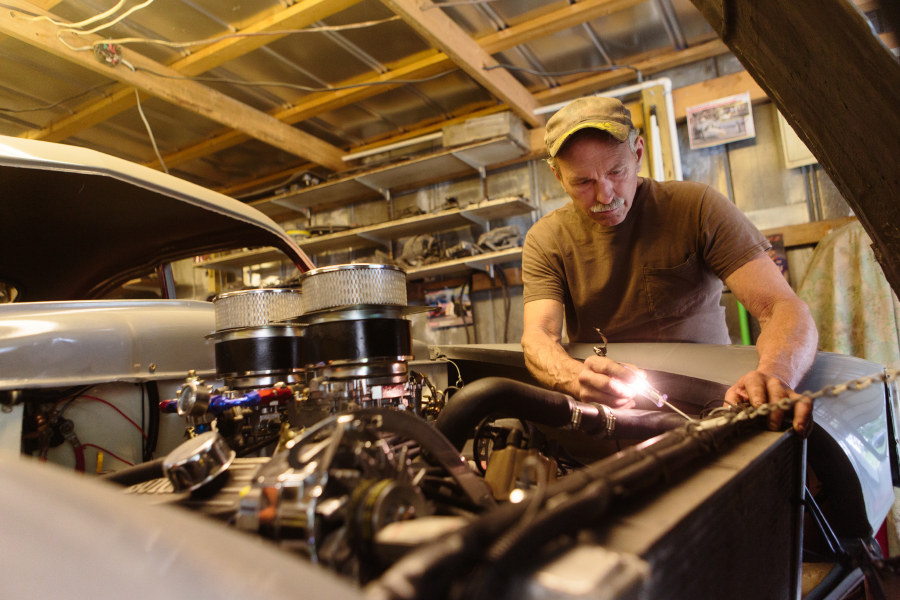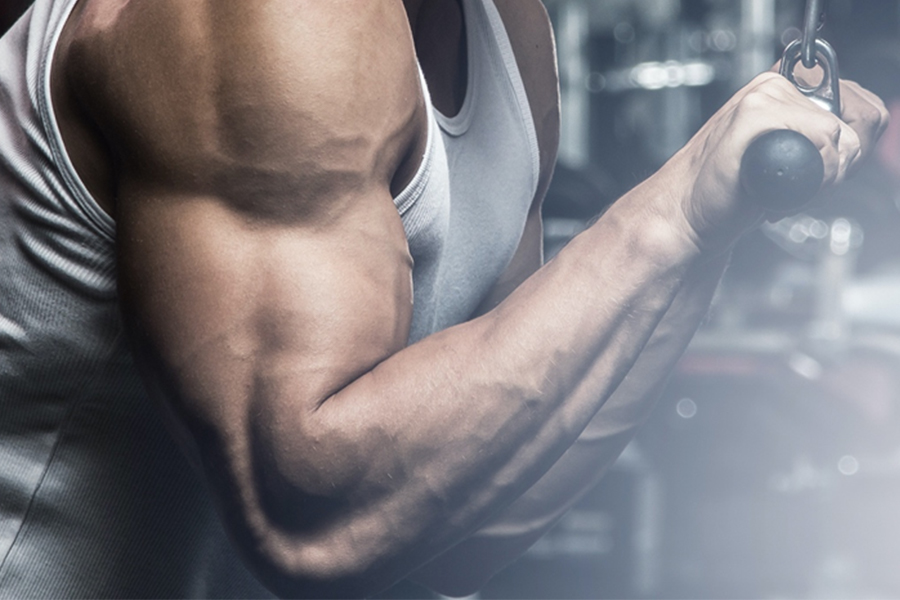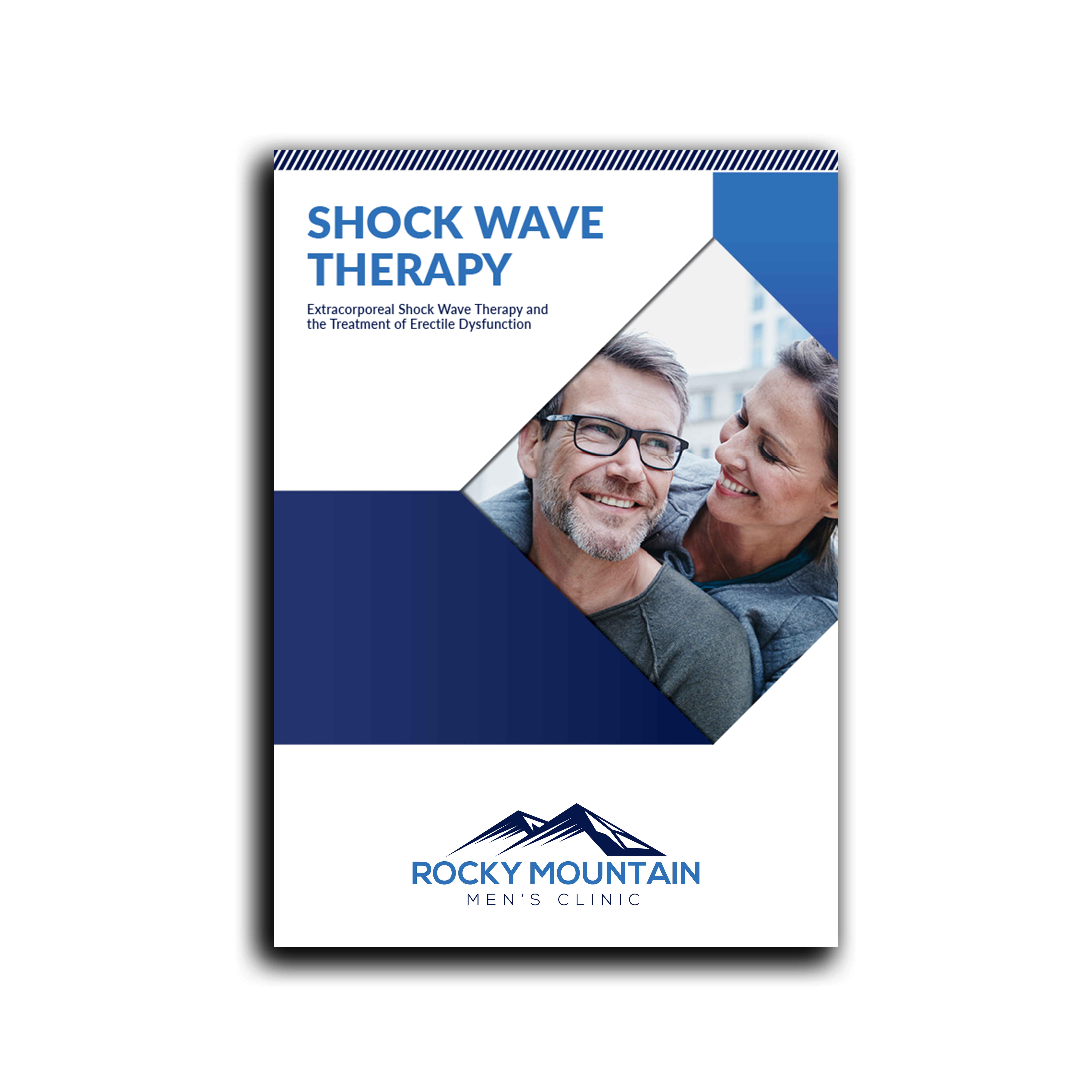 Learn more about shockwave therapy with our free special report!
Our Mission at RMMC
At Rocky Mountain Men's Clinic, we offer and absolutely support the use of ESWT to help improve a man's sexual performance. That said, our mission is to help our patients experience meaningful results from the treatments we provide; that's why we talk through realistic expectations for our patients and work hard to find the right combination of treatments to help them achieve optimal sexual performance.
Four Tips for Finding a Trustworthy ED Provider
1. Stick with Licensed Medical Providers
Only licensed medical providers, such as MDs, DOs, Physician Assistants, and Nurse Practitioners can provide diagnoses and prescribe treatments. If you end up at a clinic that doesn't have a licensed medical provider, consider seeking help elsewhere.
At RMMC, you will always be treated by a licensed medical provider.
2. Check Their Claims
As detailed in the information we've provided above, any men's clinic or other men's health provider that claims that ESWT — as a standalone treatment — will provide the results you've been hoping for, is likely misleading you.
At RMMC, we offer a comprehensive range of treatment options and treatment combinations that could likely have you performing like you haven't in years. Seriously.
3. Beware of Guarantees
Offering a guarantee requires some sort of objective assessment to measure results. Its entirely possible that ESWT will provide a 100% improvement according to that objective assessment, but not enhance your performance in the bedroom. Success in the bedroom is personal to each patient, and expectations between patients vary, such as length of time for an erection, penetrability, and leveraging other forms of therapy to achieve desired results.
With RMMC, we will capture your initial IIEF results on your first visit and assess your progress throughout your treatment. You can expect a licensed medical provider that will give you an honest assessment of your current situation and offer treatments, or combinations of treatments, that they believe could truly help restore and renew your sexual performance.
4. Be Wary of Companies Touting "Advanced" ESWT Technology
According to an article published online in the World Journal of Men's Health on June 2, 2020, there are no head-to head comparison's between shockwave generators.
At RMMC, we know that ESWT is not a "miracle cure" for many men. That's why we offer our IntraPulse (ESWT) therapy in combination with other treatments to get you the outcome you're hoping for. Plus, ask us about our $99 Shockwave Program.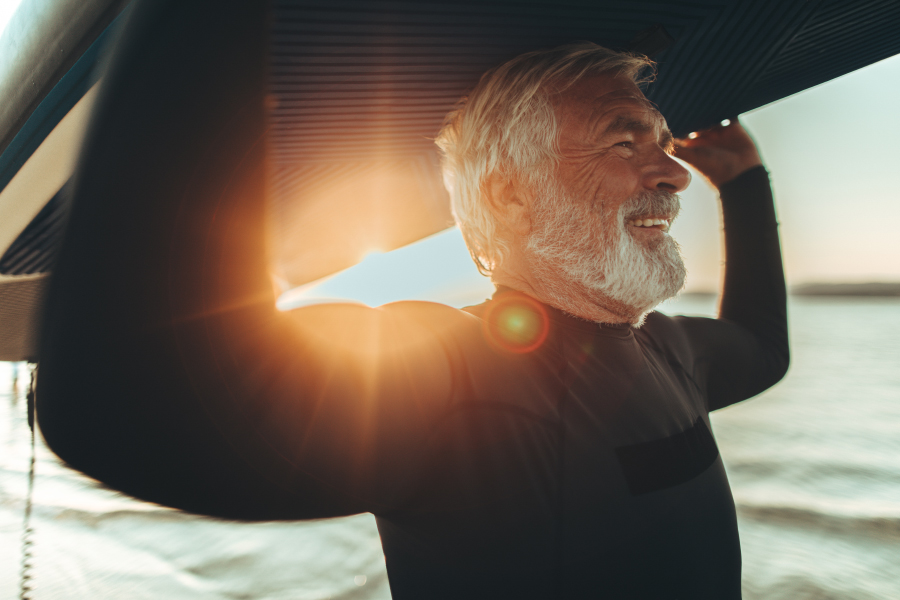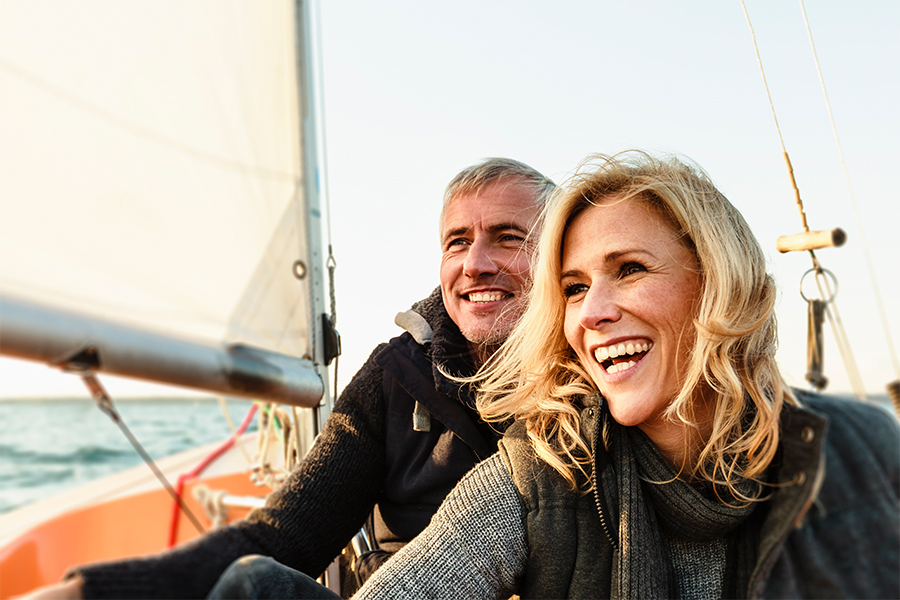 ESWT treatments generally take 30 minutes or so.
Find out how you can get $99 Shockwave Therapy.
*About the RMMC $99 Shockwave Program
How does the $99 Shockwave Program work?
Limited time offer. Offer expires October 31, 2021.
$99 Shockwave Treatments apply to both new and existing RMMC patients who are in good standing. New treatment plan purchase, or renewal purchase, is required. Treatment plans must be medically advised by an RMMC Colorado Licensed Medical Provider.
Offer is only eligible with Erectile Dysfunction Treatment Plans of one year or longer. Eligible Erectile Dysfunction Treatment Plans include: (1) One year oral medications or intracavernosal pharmacotherapy injections; or (2) Two platelet rich plasma treatments.
Qualifying erectile dysfunction treatment plans start at $2,398. No refunds. Patients must adhere to RMMC protocols to maintain eligibility. $99 Shockwave Treatments do not apply to Hormone Therapy Plans or Premature Ejaculation Plans. Rocky Mountain Men's Clinic reserves the right to terminate the $99 Shockwave Program at any time and without notice.
Frequently Asked Questions
What is IntraPulse?
IntraPulse is a customizable system that uses ESWT technologies as its foundation in tandem with other individualized treatment options. Below is a selection of Questions and Answers regarding both ESWT and IntraPulse.
What are the benefits of IntraPulse?
IntraPulse protocols use a multi-dimensional approach based around ESWT that is tailored to each patient's specific set of needs. The ESWT works to improve blood flow to the penis and catalyze vascular regeneration, while other treatment modalities can be added on to address any underlying factors that might also have contributing effects. By using these custom protocols offered by IntraPulse, men can see a significant boost to their performance, erection quality, and general satisfaction in the bedroom.
How long do the treatments take?
The ESWT treatments included with IntraPulse generally last about 30 minutes.
How does ESWT work?
Extracorporeal Shockwave Therapy (ESWT) uses high frequency acoustical waves that, when applied to the male genitals, helps in repairing existing blood vessels and stimulates the growth of new ones. The resulting, improved blood flow helps any man, not only those with ED, to obtain stronger and more sustainable erections.
How is IntraPulse different than ESWT?
Through the flexibility offered by having many available treatment options, a far more broad-based solution set tailored to each individual's needs can be created. This innovative set of protocols can maximize the benefits gained from ESWT sessions and expand the results to give men highly effective outcomes that translate into giving most men the high-quality performance, confidence, and results they're looking for.
How effective is ESWT?
Studies Show That ESWT increases erection quality scores but is not a one-size-fits-all treatment.
A meta-analysis published by The Journal of Sexual Medicine took seven controlled, randomized trials totaling in 602 patients and reported an average improvement in erection quality by the participants that received ESWT. (J Sex Med. 2017 Jan;14(1):27-35)
A 2013 study by members of the Neuro-Urology Unit from Rambam Medical Center and Rappaport Faculty of Medicine also found a majority of their participants reporting improved erection quality following ESWT treatment. (Ther Adv Urol. 2013 Apr; 5(2): 95 99.)
While the data contained in these studies is certainly compelling, it lacks the quantifying information of whether these increases were sufficient for men to see appreciable effects in their sexual interactions. Naturally, this information is far more important and ultimately what we're after as the leading providers of treatment for men's sexual health. In a nutshell, patient interaction drives our methodology as we are focused on outcome-based results and not ambiguous statistics.
How effective is IntraPulse?
Based on the implementation of the IntraPulse protocols and using our methodologies, we have found that these combinative therapies can give the desired result in as high as 9 out of 10 cases. Of course, each individuals' medical situation is different, and these results can vary.
Does IntraPulse require drugs, injections, or surgery?
IntraPulse includes a complete range of different treatment options that are based on each patient's individual needs. This multidimensional approach may only require ESWT or it may require additional treatment methods – which could mean oral medications, injected medications, surgical procedures, or a combination thereof – to reach that ideal outcome for each, individual patient.
How long does an ESWT treatment take?
Treatments generally take 30 minutes or so. We like to plan for a 45-minute office visit for each treatment session in order to allow for set-up and any provider interaction, as well as for any additional therapies outlined in your broader treatment plan.
How many treatments will I need?
This will depend on your personal needs. As time goes on, factors that result in your ED symptoms may change, so IntraPulse is designed to address those changes as you need it to make sure you maintain your own performance standards.
Are the effects temporary?
It really is a case-by-case basis. Everyone is different, so the length of time where treatments are still effective are too ambiguous to be able to give a definitive answer.
Is ESWT safe?
Based on the studies that we've reviewed, ESWT is a safe therapy used to improve blood flow, which can be a root cause for erectile dysfunction. Throughout the literature on ESWT for ED and Peyronie's Disease, no significant adverse events have been reported beyond minor irritation or bruising.
Is IntraPulse right for me?
ESWT alone has definitely helped men regain their sex lives. But in our experience, far more men can be helped with IntraPulse. By leveraging this technology and combining it into a full-spectrum series of treatment methodologies, we're able to offer a solution that is able to help a far greater number of men and maximize their results. IntraPulse is an ED treatment plan that helps men achieve much higher quality erections and more fulfilling sexual experiences. Consult one of our licensed providers to evaluate your particular situation to see if you are a candidate for IntraPulse.
A few words from some great men…
"The team at RMMC changed my life. I have way more energy and vigor. It's amazing."
-Kim S.
"The folks at RMMC are professional, capable, and excellent to deal with."
-Colt H.
"This issue affected everything in my love life. Thank you RMMC for restoring what was missing in my relationship!"
-Greg G..
"I never thought things could be this good at 60, but they are! RMMC did everything they said they would, and more."
-Garrett S.
"I'm back to being me again. At age 46, I was tired with no energy. RMMC fixed that and I feel like I'm 29 again!"
-Brad R.
"I'm continually amazed how RMMC has changed my life. I feel like a new man mentally and emotionally. It's fantastic!"
-Chad A..